In the early part of Summer 2016 Newport has already experienced several beach closings due to high bacteria counts. These bacteria are caused by human and animal fecal material that are washed into our bay with storm water runoff during rain.
Polluted water is washed off hard surfaces, like roads, sidewalks, parking lots and other non-porous places, into the storm water drains and out to the ocean and the bay. While Narragansett Bay is said to be the cleanest it's been in 150 years, beach closures tell us there is a long way to go.
The good news is there is something you can do about it! Check your downspouts around your house. They look like: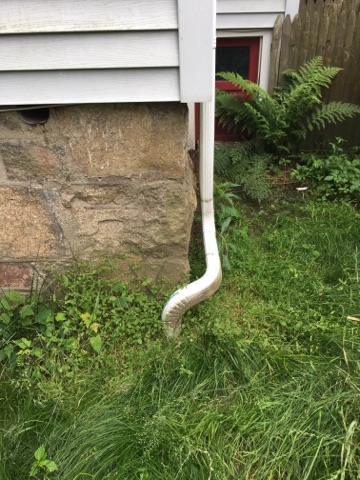 This downspout is running into the ground. What you can't see in this picture is there is a connector in the ground that runs into the storm water system. When the rain comes down the roof and into the gutters it runs down the spout right into the storm drains, which then run out into the ocean or bay. This is adding additional pressure on Newport's overburdened storm water
If your house has downspouts set up like this, you might get a notice in the mail that looks like this: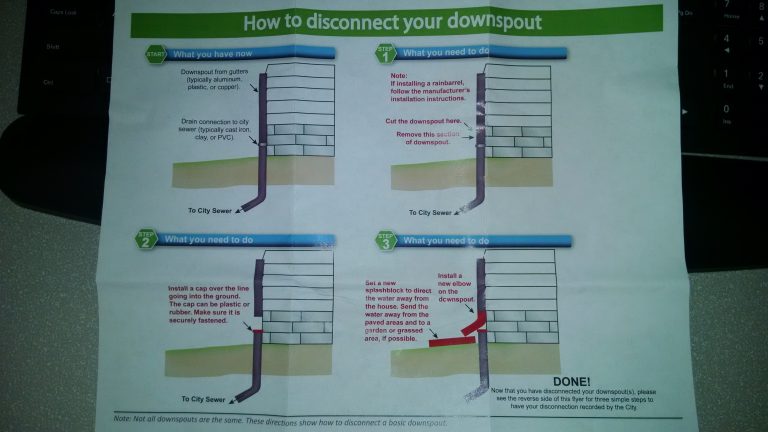 This will show you just what to do to disconnect and cap your downspouts. You can either run your downspouts into rain barrels or have them run with extenders along the ground, like this: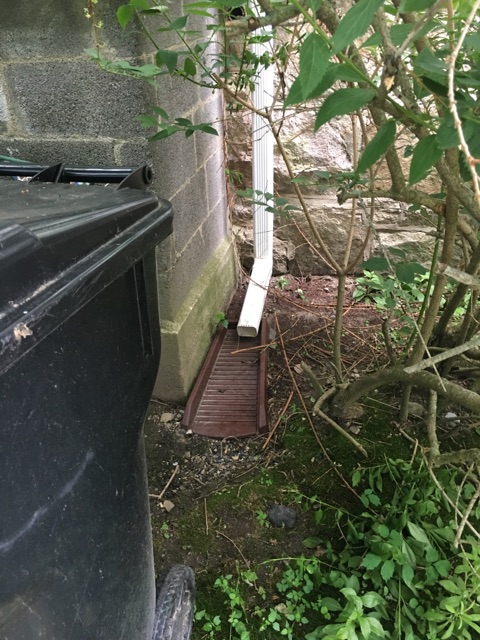 Having a splash block under the gutter helps move the water away from your foundation and into your yard. Moving it away from the foundation helps prevent water seepage into your basement and having the water run into your yard helps all your little growing bits keep growing!
A rain barrel is a nice option for water conservation. You can use the water in the barrel for lawn irrigation or watering your flowers and vegetables. (check out the many great uses of rain barrels)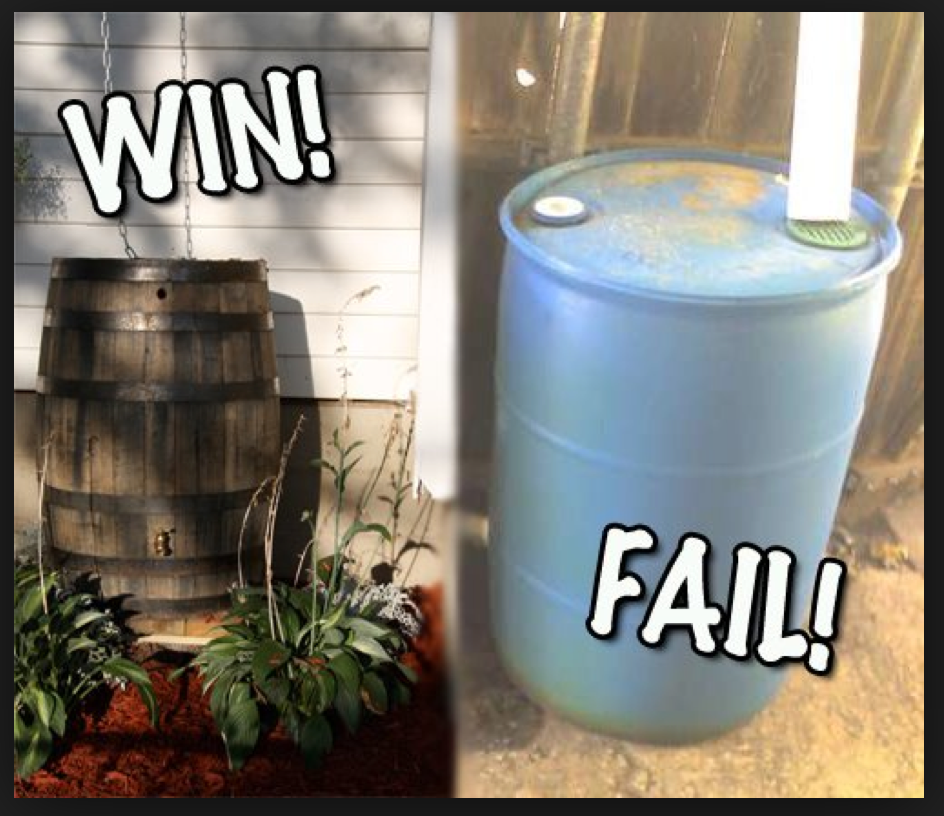 You can buy a rain barrel at ACE Hardware