If you are an out of town property owner in Newport, RI and have GAS HEAT and your property is vacant: Warner Realty Group will check your property for free during this city wide emergency. Call 401-236-8685 or text 401-662-7204. WRG makes no warranty and can affect no repairs but will communicate with you and can at least get water dripping and, at the owners direction, set up any electric heaters that may be on the property.
On January 21st 2019 National Grid notified 7000 gas customers in Newport, Rhode Island that natural gas supply lines were shut down due to low pressure in the supply line from the provider. This happened when Newport and much of New England was locked in frigid temperatures, with Newport experiencing 3-9 degrees Fahrenheit and wind chills nearing -20° F
Many properties in Newport are vacant at this time of year and may not have someone local checking their homes. Please feel free to call Warner Realty at 401-236-8685 or text 401-662-7204 and we will help coordinate my team and other local property managers who are happy to go to these properties and see if there are any preventative measures we can take for absentee owners.
HVAC professionals and plumbers report the main concern is that water lines will freeze.
There are two types of water lines in your home. Domestic water lines that supply drinking water, shower water, etc; and heating lines, those that supply water fed heating systems and circulate that water through your home, via radiators, or radiant floor systems.
If you have no heat:
Turn on a couple of taps and leave them to drip. This may help prevent domestic water lines from freezing
If you have electric heaters turn them on low near kitchen and bathroom sinks with the cabinet doors open (BE CAREFUL WHERE YOU PLACE THESE – BE MINDFUL OF FLAMMABLE MATERIAL)
Have someone on call to meet the gas company when they are ready to come back and check the house and relight the pilot light for your furnace or other heat system
The problem with frozen pipes comes AFTER the freeze, when temps come back up over 32° F and water begins flowing.
When water freezes in a pipe the pipe expands causing pipes to crack and possibly break. When the weather warms up and the frozen water thaws, it starts pouring out of broken or cracked pipes. Unchecked it can wreak havoc.
If heating lines freeze and crack, it can result in cracked and broken radiators where water pours out of the radiators all over your floors.
Locate your main water shut off valve. It's usually in your basement, on the street side of the basement. It's a very skinny pipe coming in to the house and ending at a meter. In Newport it is USUALLY  a gate valve or a ball valve.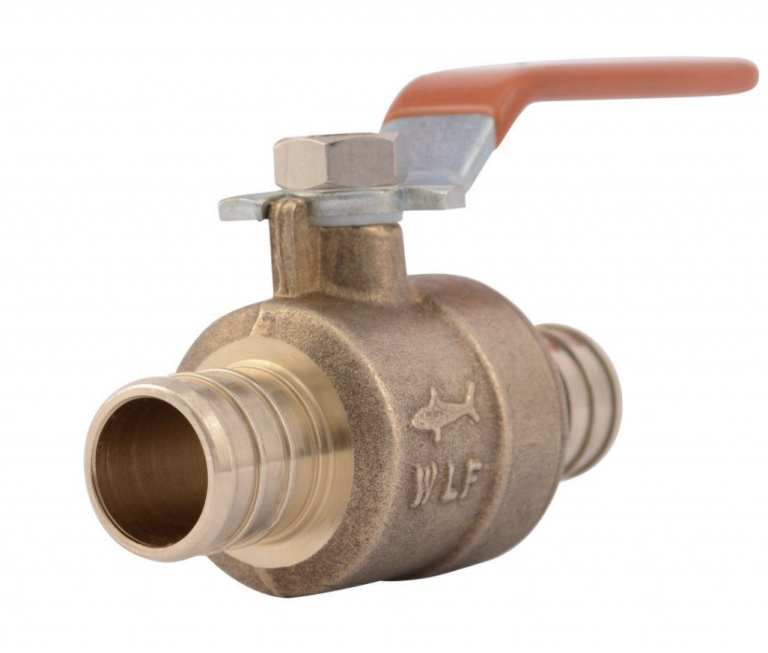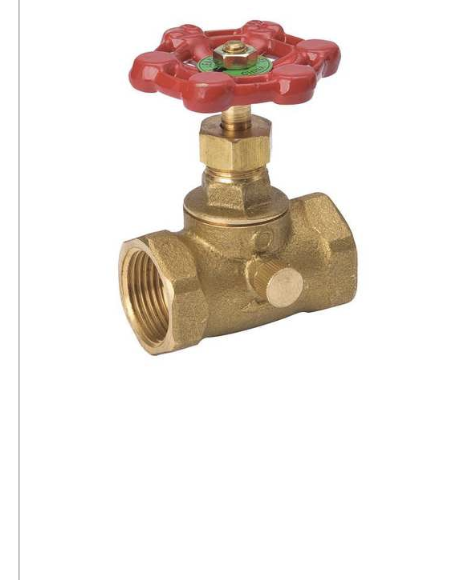 Ball Valve                                                                         Gate Valve
With a ball valve you want the lever perpendicular to the direction of the pipe. In the picture above the valve is OPEN. That handle above would be pulled toward you to shut it off.
With a gate valve, remember "righty tighty" (hey, whatever works when you're in a panic.) You'll find me muttering this madly under my breath when water is pouring out of ceiling.
Shutting the water off at the main valve can take up to five or ten minutes to have a full effect if you have water pouring out of a broken pipe. There's already water in your lines, but you will stop any further water coming into the house.
If you have tenants, ask them to take these steps, tell them to go find the water shut off valve. (and in the future, mark yours VERY clearly with a bright orange tag)
During this emergency in Newport myself and other Property Managers are all willing to go to your house and see if we can help in any way by taking any of these steps as necessary. Please call 401-236-8685 or text Sandi at 401-662-7204 and if there's anything we can do to help we WILL!!