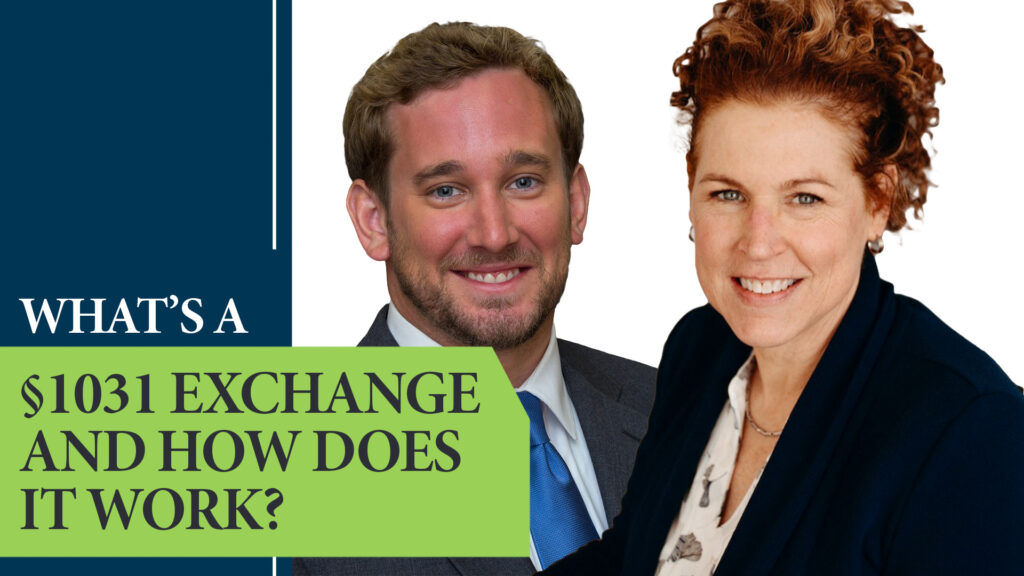 Using 1031 Exchange to save Money!
Today's podcast is about the 1031 Exchange rules and how to use them when you sell an investment property.
Before you put that investment property on the market let's talk about potential tax impacts of that sale and the steps you can take to minimize or defer completely those impacts.
Plan AHEAD and use a 1031 Exchange. Sell your existing investment then buy another investment within 180 days and you can defer the tax on any gains.
Join us as we talk about the pros and cons and the step by step process to take advantage of this seller friendly provision of the tax code. For more details check out
Do this to keep more money in your pocket!
00:00 Introduction
00:17 Of interest to Sellers of Investment Properties
02:16 Definition of a 1031 Exchange or "Like Kind Exchange"
02:40. Impact of Tax Cut and Jobs Act
04:00 1031 DEFERS taxes, doesn't eliminate them
04:50 Three Types of 1031 Exchange
05:15 A Typical 1031 Scenario
07:05 1031 Exchange Identification Rules
07:30 A Successful 1031 Exchange means Seller NEVER touches the funds
08:04 Reverse 1031
09:03 1031 Direct Exchange: Both Buyer and Seller utilizing 1031
09:37 Definition of Investment Property for 1031
11:08 Co-ownership impact on 1031 Exchange
11:35 Necessity of Qualified Professionals for Successful Exchange
13:20 Communication between Buyer and Seller Agents is Important for Success
13:50 Closing Dates impact Successful Exchange
15:05 Real Estate Agent Best Practices in 1031 Exchange
15:32 Timing Rules in 1031 Exchange
16:19 Tax Savings in 1031 Exchange
16:40 1031 Exchange Alternatives
17:40 1031 Exchange & Rhode Island Non-Resident Withholding Tax
18:50 1031 Exchange and Tax Planning Potentials
How much is YOUR investment Property worth today? http://www.rhodeislandlistings.com/cma/property-valuation/
Search all homes for sale:  http://www.rhodeislandlistings.com/sandi-warner/
Visit Our Website: www.wrgri.com
Sandi Warner, Esq. | Managing Broker | Team Lead Harbor to Hill Real Estate Team |
Warner Realty Group, LLC 358 Broadway, Newport, RI, 02840
Cell: 401-662-7204 | Office: 401-236-8685
RhodeIslandListings.com/Sandi-Warner/